C. Albert Matthews Inc. is the leading home services provider of HVAC, plumbing and electrical solutions across Easton, Maryland. Contact us for heating and cooling solutions, like innovative heat pump systems from Carrier.
Heat Pump Service & Solutions
---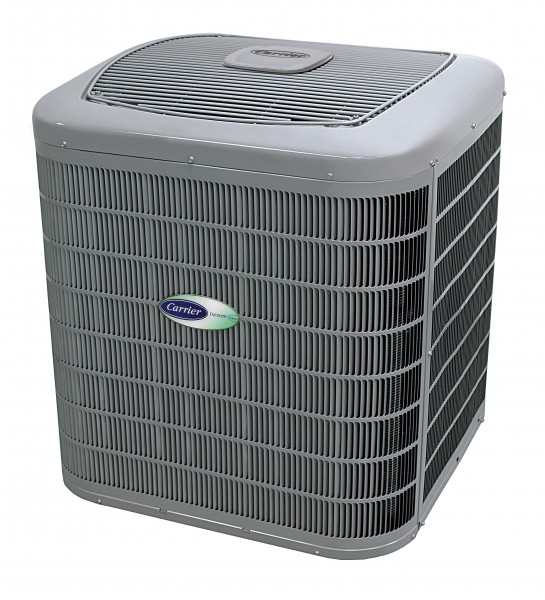 The Infinity 20 Heat Pump with Greenspeed Intelligence
"The Greenspeed" – The infinity series heat pump is in a class by itself when it comes to satisfying the HVAC comfort needs of homeowners. The Greenspeed is unrivaled amongst the competition with its 13 HSPF rating for heating efficiency. Whether it is heating or cooling, customers know that there is nothing like the Carrier Greenspeed. If you have any questions about heat pumps visit our Heat Pumps FAQ page.
Even when the temperatures are scorching, the Carrier Greenspeed keeps its cool. The system delivers up to a 20.5 SEER rating in cooling as well as an extreme dehumidification feature. The Greenspeed is perfectly suited for the Eastern Shore of Maryland.

The Carrier Infinity Greenspeed is extremely versatile. The adaptive speed technology combined with the infinity control creates what is known as Greenspeed Intelligence. This allows for maximum comfort for your home. The variable speed compressor in this unit allows it to shift to the individual comfort needs of the homeowner.
The Greenspeed can modulate and alter the operating capacity from 40%-100%, providing ultimate comfort and efficiency. This flexibility makes for a quiet operation, more consistent performance, and unparalleled energy saving capabilities.
Highly Compatible with the Infinity System Control Thermostat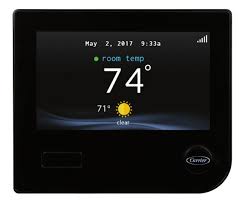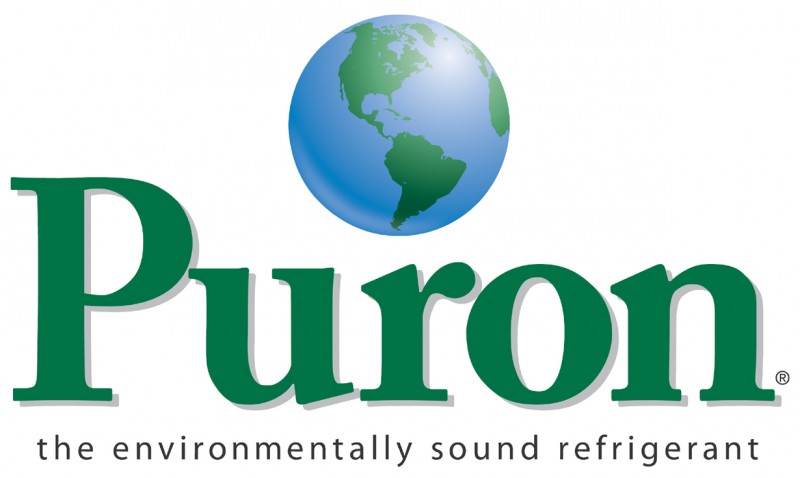 Standard Features
Up to 20.5 SEER cooling efficiency
Up to 13 HSPF heating efficiency, 29%-69% greater efficiency than the competitors
86% greater heating capacity than competitors
Low operating sound: as low as 58 decibels
Greenspeed Intelligence
Optimal humidity and temperature control
Variable-speed compressor operation for ultimate comfort in the peace and quiet
Compressor sound blanket and Silencer System design
Filter drier system for protection against moisture and other contaminants
Ideal Defrost heating operation with infinity control
Features WeatherArmor Ultra Protection
Non-ozone depleting Puron refrigerant
10-year part limited warranty
Optional add-on feature
Optional labor warranty available
Heat Pump Replacement Cambridge, MD | Heat Pump Service Saint Michaels, MD | Heat Pumps Trappe, MD
Product Data
Physical Data
Length: 35 in
Width: 35 in
Height: 44 in
Weight: 324 lb
Equipment Type: Heat Pump
Refrigerant: R-410A
Metering Device: TXV
Air Flow: Vertical
Compressor: Variable Speed Scroll
Condenser Motor HP: 1/3
Condenser Motor RPM: 500
Inverter: Yes
Rows: 2
Stage: 1
Liquid Line Fitting: Sweat
Liquid Line Size: 3/8 in
Suction Line Fitting: Sweat in
Suction Line Size: 7/8 in
Maximum Piping Length: 250 ft.
Minimum Ambient Temperature: 0 F
Sound Level 71 dBA
Sound Blanket: Yes
Low Pressure: No
High Pressure: Yes
Electrical
Cycle: 60
Phase: 1
Voltage: 208/230
Maximum Fuse Size: 30 amp
Minimum Circuit: 23.5 amp
Rated Load: 16.5 amp
Locked Rotor: 24 amp
Full Load: 2.9 amp
Performance
Cooling Capacity: 24000-25200
Heating Capacity: 23800-24200
CFM: 2700
COP: 4.7
EER: 14-16
SEER: 18-20.5
Maximum SEER: 20.5
HSPF: 13
Tonnage: 2
Energy Star Certified: Yes
UL Listed: Yes
UL Recognized: Yes
Physical Data
Length: 35 in
Width: 35 in
Height: 44 in
Weight 324 lb
Equipment Type: Heat Pump
Refrigerant: R-410A
Metering Device: TXV
Air Flow: Vertical
Compressor: Variable Speed Scroll
Condenser Motor HP: 1/3
Condenser Motor RPM: 500
Inverter: Yes
Rows: 2
Stage: 1
Liquid Line Fitting: Sweat
Liquid Line Size: 3/8 in
Suction Line Fitting: Sweat in
Suction Line Size: 7/8 in
Maximum Piping Length: 250 ft.
Minimum Ambient Temperature: 0 F
Sound Level: 75 dBA
Sound Blanker: Yes
Low Pressure: No
High Pressure: Yes
Electrical
Cycle: 60
Phase: 1
Voltage: 208/230
Maximum Fuse Size: 30 amp
Minimum Circuit: 23.5 amp
Rated Load: 16.5 amp
Locked Rotor: 24 amp
Full Load: 2.9 amp
Performance
Cooling Capacity: 32800-35200
Heating Capacity: 25200-37200
CFM: 4269
COP: 4.4
EER 11-14.5
SEER: 17.5-20.5
HSPF: 13
Tonnage: 3
Energy Star Rated: Yes
UL Listed: Yes
UL Recognized: Yes
Physical Data
Length: 35 in
Width: 35 in
Height: 44 in
Weight 334 lb
Equipment Type: Heat Pump
Refrigerant: R-410A
Metering Device: TXV
Air Flow: Vertical
Compressor: Variable Speed Scroll
Condenser Motor HP: 1/3
Condenser Motor RPM: 500
Inverter: Yes
Rows: 2
Stage: 1
Liquid Line Fitting: Sweat
Liquid Line Size: 3/8 in
Suction Line Fitting: Sweat in
Suction Line Size: 1 1/8 in
Maximum Piping Length: 250 ft.
Minimum Ambient Temperature: 0 F
Sound Level: 76 dBA
Sound Blanker: Yes
Low Pressure: No
High Pressure: Yes
Electrical
Cycle: 60
Phase: 1
Voltage: 208/230
Maximum Fuse Size: 50 amp
Minimum Circuit: 36.6 amp
Rated Load: 27 amp
Locked Rotor: 42 amp
Full Load: 2.9 amp
Performance
Cooling Capacity: 44500-47500
Heating Capacity: 46500
CFM: 4350
COP: 4.12
EER 11-14.5
SEER: 17.5-20.5
HSPF: 13
Tonnage: 3
Energy Star Rated: Yes
UL Listed: Yes
UL Recognized: Yes
Physical Data
Length: 35 in
Width: 35 in
Height: 44 in
Weight 334 lb
Equipment Type: Heat Pump
Refrigerant: R-410A
Metering Device: TXV
Air Flow: Vertical
Compressor: Variable Speed Scroll
Condenser Motor HP: 1/3
Condenser Motor RPM: 500
Inverter: Yes
Rows: 2
Stage: 1
Liquid Line Fitting: Sweat
Liquid Line Size: 3/8 in
Suction Line Fitting: Sweat in
Suction Line Size: 1 1/8 in
Maximum Piping Length: 250 ft.
Minimum Ambient Temperature: 0 F
Sound Level: 76 dBA
Sound Blanker: Yes
Low Pressure: No
High Pressure: Yes
Electrical
Cycle: 60
Phase: 1
Voltage: 208/230
Maximum Fuse Size: 50 amp
Minimum Circuit: 36.6 amp
Rated Load: 27 amp
Locked Rotor: 42 amp
Full Load: 2.9 amp
Performance
Cooling Capacity: 53500-56000
Heating Capacity: 48500-57500
CFM: 5000
COP: 3.86
EER: 10.5-12.7
SEER: 18
HSPF: 12
Tonnage: 5
Energy Star Rated: Yes
UL Listed: Yes
UL Recognized: Yes
Contact C. Albert Matthews Inc. for Heat Pump Installation in Easton, Maryland
Heat Pump Installation, Heat Pumps & Heat Pump Service

Stevensville, MD, Denton, MD, Saint Michaels, MD, Centreville, MD, Easton, MD & Trappe, MD
Heat Pump Maintenance Centreville, MD | Heat Pump Service Denton, MD | Heat Pump Replacement Algonquin, MD
Heat Pump Replacement

∴

Heat Pump Maintenance

∴

Heat Pumps ∴ Saint Michaels, MD ∴ Easton, MD ∴ Trappe, MD